Year 5 Performance "All The Right Moves"
For a video of the song click here
We are playing boomwhackers and guitars for this piece during the chorus only. Notation and lyrics below.
For the rest of the song, we will be miming a drama scenario about power as depicted in the song (royalty vs servants). Those in the position of power will be wearing their Venentian masks as created in visual arts.
Students will get a chance to have a go at parts (guitars, boomwhackers, miming) during class. Roles will be confirmed next lesson (Tues May 26th Period 6). We will be performing for the Multicultural Day assembly on Friday May 29th during school inshallah.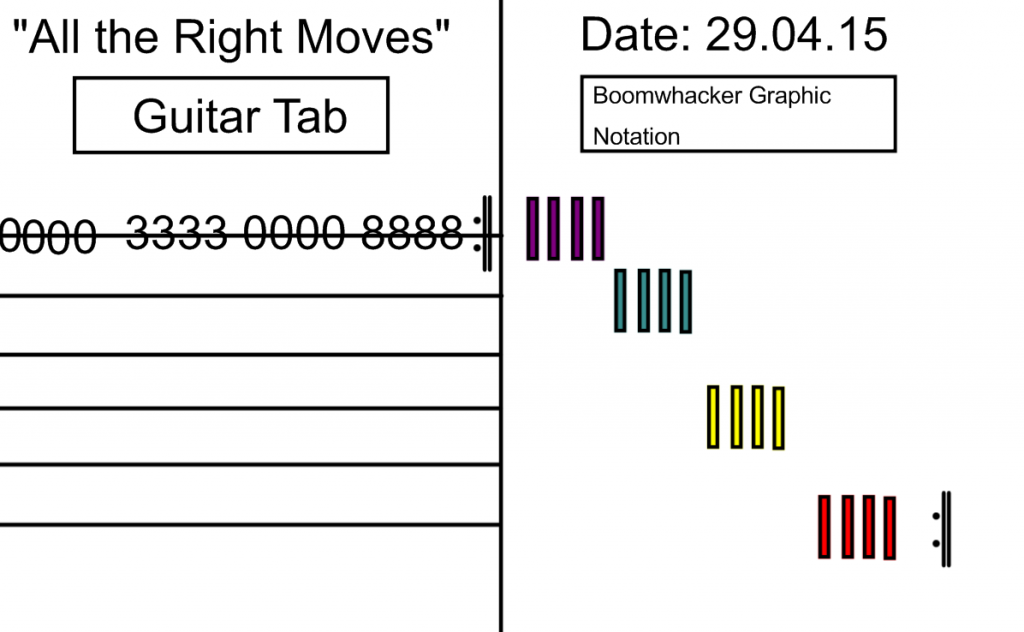 Chorus
All the right friends in all the right places
So yeah, we're going down
They've got
All the right moves and all the right faces
So yeah, we're going down