About Mrs Patmore
View all posts by Mrs Patmore
Dear Year 5,
Please see two versions of the song "Think Twice" below. This song links in with your unit of inquiry, "Media Madness". We will be performing this song next term in assembly around week 2Â inshallah :-)
This is the full version with singing and rap for you to listen to… (and to practice with for homework):
This is a version with no rapping or singing (this will be the backing track for our assembly performance):
Lyrics and actions below. Note these will need to be memorized.
————————————————————
Think Twice by Julieanne Patmore
(with text from "Islam Is Here (Poem)" by Imam Reza (A.S.) Network and "A Poem on the News" by Fred H. Moore)
Verse 1 (rapping) – Actions in italics
If the spiteful come with News Mime reading a newspaper
It is essential to think twice Tap finger on head, then hold out two fingers
Lest you be victim to their ruse Punch palm with hand
Power's the game and Truth, the price. Muscles on power, cash action on price
Behind the headlines there are people Thumbs pointing backwards
Escaping war and seeking aid Hands in surrender position
Locked up in detention, waiting, waiting Hands out as if in handcuffs
Men, women, children, all afraid Pointing at audience, and fake bite your nails on word 'afraid'
Chorus (singing) – Clap on beat
Of minds, and decency of Man
To Fellow Man, may well decline
If people fail to understand
That biased News can make us blind
Verse 2 (rapping) – Actions highlighted
Islam is peace, Islam is ease Pump right hand on chest twice, then peace sign, repeat with left hand
We must all help and give to the poor, Cup hands together
Islam is love and prosperity, Make heart shape with hands
We should show care forever more Palms in front, miming giving a gift to audience
Islam is worshiping only the Creator Cup hands on ears
Giving to friends and family Palms in front, miming giving a gift to audience
Islam gives you power and a purpose Right arm muscle on power, left on purpose
It's for you and it's for me Point to audience, then self
Chorus x 2 (with "Think Twice" rapping at end of each line) All to clap on beat. First repeat, girls to sing while boys do rapping and tap one finger on head on the word "Think", then hold out two fingers on the word "Twice". Second repeat, roles swap (boys sing, girls rap with actions).
Please see practice video below and practice your parts. The video that will be on in the background is also here and tells the story of this act.
Roles, boomwhacker notation and movement directions for the whole class are here.
Assembly performance is Wednesday P6 Week 8.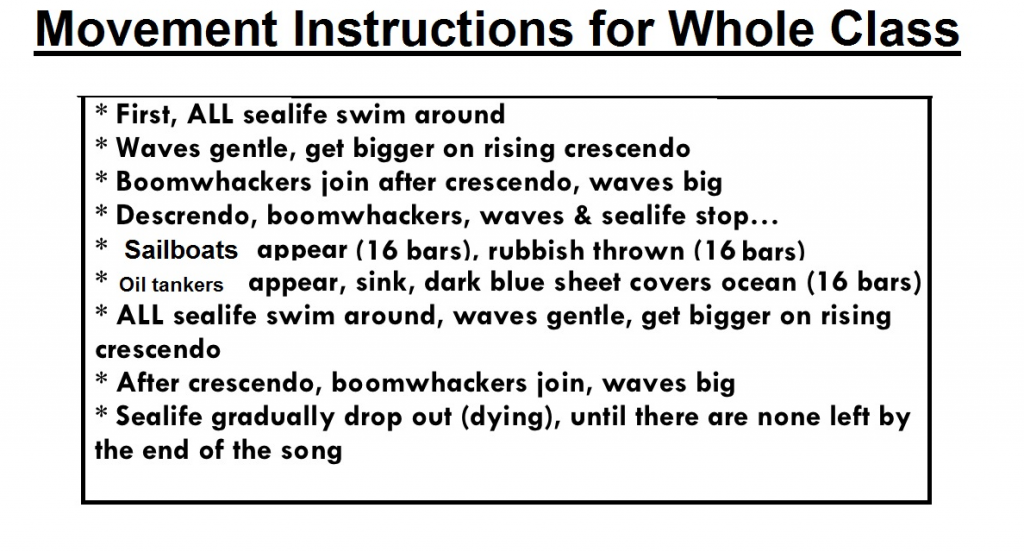 Here you will find an mp3 of the song, a video for instrumentals to rehearse to as well as a dancer's rehearsal video. Note we stop the song just before the spoken voice comes in at the end. I've editing the full dancing video to reflect this, so please use this one and not the youtube one to practice to.
Roles are below:
| | | |
| --- | --- | --- |
| Dancers (7) | Instrumentalists (8) | Colours for Instrumentalists |
| Layth | Amin | Yellow, Green |
| Hafsa | Amer | Pink, Orange |
| Aisha | Hassan | Pink, Yellow |
| Hamza | Samar | Pink, Yellow |
| Alan | Ahzad | Yellow, Green |
| Ivanna | Ammar | Pink, Yellow |
| Mallak | Yehia | Pink, Yellow |
| | Sophie | Pink, Orange |
Performance date and time TBC.
Mp3 of Song
Rehearsal Video for Dancers
Rehearsal Video for Instrumentalists (Drums, Boomwhackers)
For a video of the song click here
We are playing boomwhackers and guitars for this piece during the chorus only. Notation and lyrics below.
For the rest of the song, we will be miming a drama scenario about power as depicted in the song (royalty vs servants). Those in the position of power will be wearing their Venentian masks as created in visual arts.
Students will get a chance to have a go at parts (guitars, boomwhackers, miming) during class. Roles will be confirmed next lesson (Tues May 26th Period 6). We will be performing for the Multicultural Day assembly on Friday May 29th during school inshallah.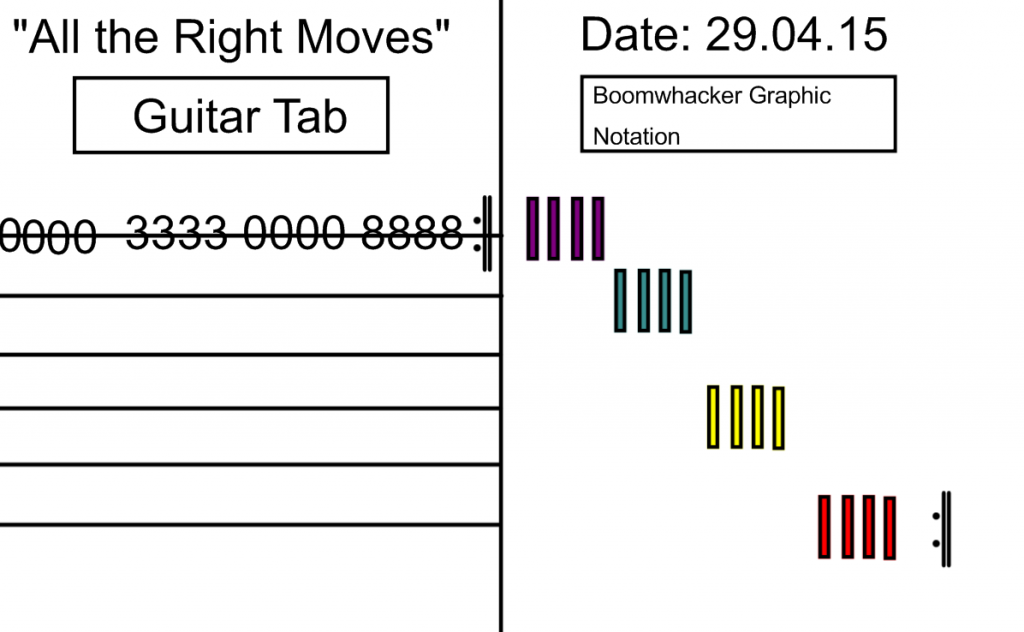 Chorus
All the right friends in all the right places
So yeah, we're going down
They've got
All the right moves and all the right faces
So yeah, we're going down
This is the melody for the National Anthem melody.
You can play it with one hand (right hand) or both. Both is best for beginners.
If doing one hand, put your left thumb on D (near middle C) and right thumb on E, as below.

More to come!
For a video of the song with lyrics click here
Chorus (singing)
Give me a home among the gum trees
With lots of plum trees
A sheep or two, a k-kangaroo
A clothesline out the back
Verandah out the front
And an old rocking chair.
For the rest of the song, we will just say and tap the following rhythm:
"Tahn            Tahn          Tahn       Shhhh"
Do the 'shhhh' quietly and do not tap your knees :-) (it means don't make a sound)
But remember to do the kookaburra singing, just like the song does! :-)
Below is the hook from the jingle, "Aeroplane Jelly", in various notations.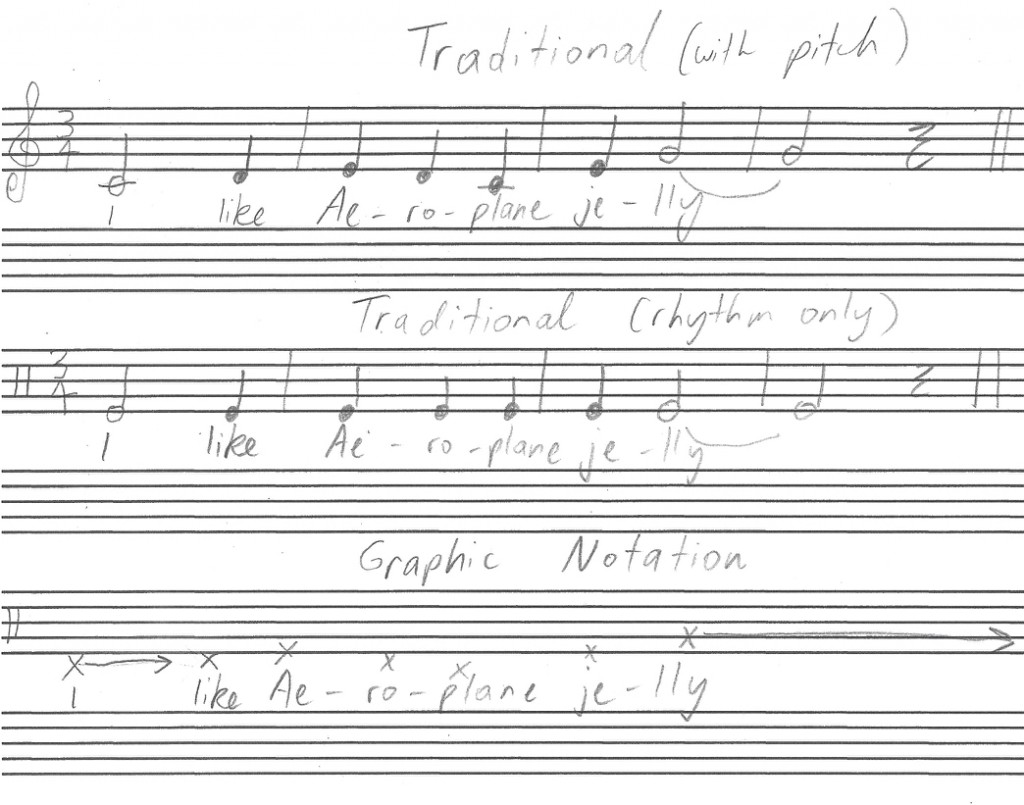 Lyrics below :) Drama Group: Actions in italics. Rhythm group: keep the beat with sticks. All are to sing the song together.
For mp3 go to this link ->Â OzFolkSongADay
With A Swag All On My Shoulder - Traditional Australian Song
When first I left Old England's shore (pointing out to sea)
Such yarns as we were told
As how folks in Australia
Could pick up lumps of gold (lift hands in the air)
So, when we got to Melbourne town (pointing out to sea)
We were ready soon to slip (fist pump to side)
And get even with the captain (shake finger, tsk-tsk, as though the audience is in trouble!)
All hands scuttled from the ship (scrub the deck with hands)
(pick up swag/sack/bag prop…)
CHORUS:
With my swag all on my shoulder (have sack over shoulder)
Black billy in my hand (hold hand out in fist)
I travelled the bush of Australia (walk on the spot)
Like a true-born native man (muscle pose)
(drop swag/sack/bag prop at feet…)
We steered our course for Geelong town (steer a ship)
Then north west to Ballarat
Where some of us got mighty thin (pencil pose – make yourself as thin as possible)
And some got sleek and fat (spread arms out, bow legs)
Some tried their luck at Bendigo (pretend to dig with shovel)
And some at Fiery Creek
I made a fortune in a day (count all your bills)
And spent it in a week (shrug shoulders)
(pick up swag/sack/bag prop…)
CHORUS x 2