Experience
A Snapshot of my Community Theatre Involvement
Firstly, I am currently playing Mrs Squires in Hornsby Musical Society's 2017 production of The Music Man. A review by Sydney Arts Guide is linked here, another one from Hornsby Advocate is below, and some promotional shots with me in character can be also be found below.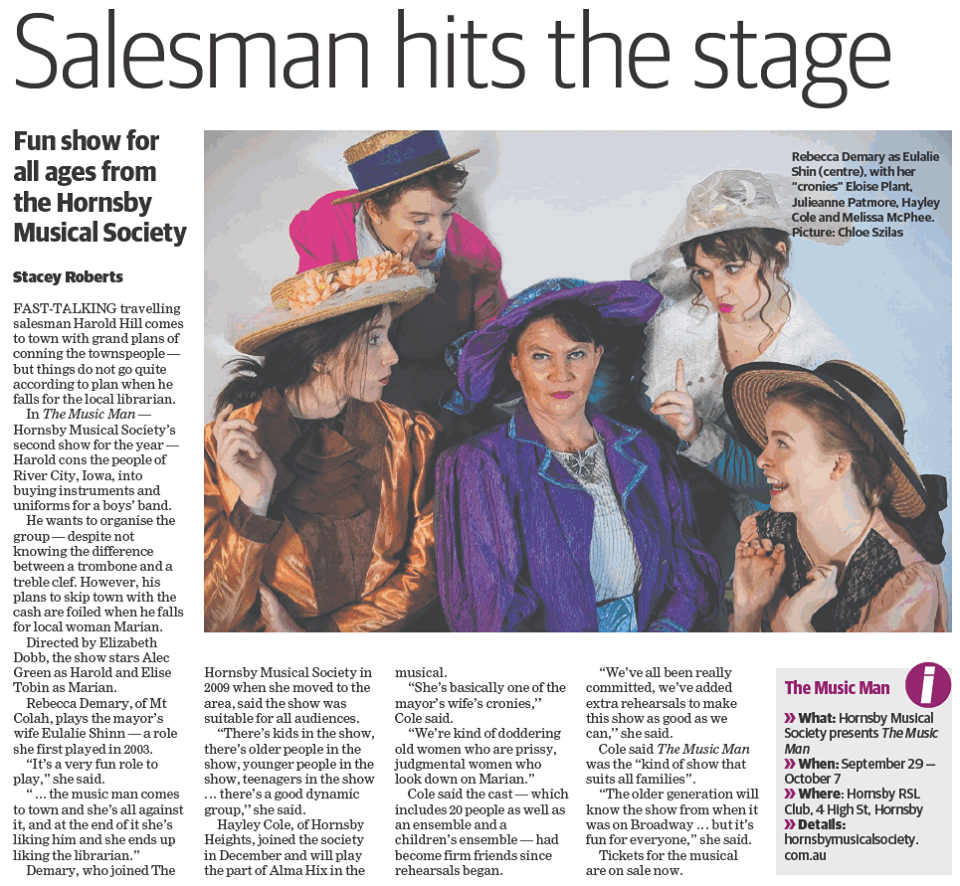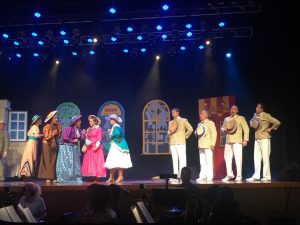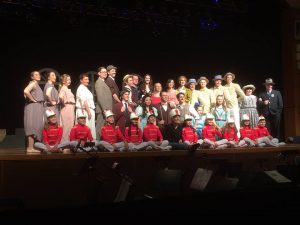 In 2016 I was musical director for the fantastic cast and crew of "A Funny Thing Happened on the Way to the Forum", produced by Dural Musical Society. More information and promotional shots can be found here.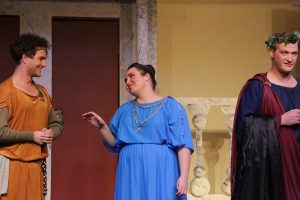 I also performed in the chorus in 2015 in Snow White, again produced by the Dural Musical Society. Two of my current students were in it too as dwarfs, cute! A review by Sydney Arts Guide can be found here.
Some promotional shots below…
Regards, Julieanne